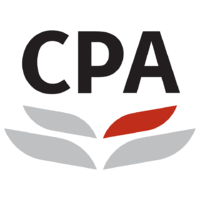 AMGL & Co.
Certified Public Accountants
創嘉會計師事務所
New Companies Ordinance (Cap. 622)
The new Companies Ordinance (Cap. 622) ("the new CO"), which consists of 921 sections and 11 schedules, provides a modernised legal framework for the incorporation and operation of companies in Hong Kong.
To facilitate implementation of the new CO, 12 pieces of subsidiary legislation have been made to provide for the relevant technical and procedural matters.
The new CO and the subsidiary legislation have commenced operation on 3 March 2014.
The Companies Ordinance (Cap. 32) has been retitled as "Companies (Winding Up and Miscellaneous Provisions) Ordinance (Cap. 32)" containing provisions relating to prospectuses, winding-up, insolvency of companies and disqualification of directors.
新《公司條例》
新《公司條例》(第622章)(下稱「新條例」)包含921項條文及11個附表,為規管在香港註冊成立及營運的公司提供了一個現代化的法律框架。
為實施新條例,當局已制定12條附屬法例,以訂明有關技術和程序事宜的規定。
新條例及附屬法例已於2014年3月3日生效。
香港法例第32章《公司條例》改稱為「香港法例第32章《公司(清盤及雜項條文)條例》」,載有關於公司招股章程、公司清盤、公司無力償債及取消董事資格的條文。
Source: http://www.cr.gov.hk/en/companies_ordinance/overview.htm