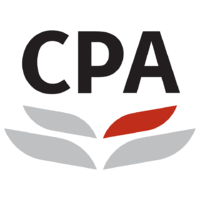 AMGL & Co.
Certified Public Accountants
創嘉會計師事務所
AUDIT AND ASSURANCE SERVICES
審計服務

Statutory Audit

Annual statutory audits are required by section 429 of the New Companies Ordinance (Cap. 622) for all companies incorporated in Hong Kong.

The Inland Revenue Department also requires corporations to submit audited financial statements with Profits Tax Returns.

We conduct audit services on the financial statements of our clients to comply with statutory and tax requirements.

Special Audit

We perform tailored audits or other assurance and attestation services according to the needs of our clients such as:
Turnover Reports

Branch Accounts

Attestation for Immigrations
Technical Advice
We provide advice and consultation services on accounting standards and other related matters.
法定審計
根據新<<公司條例>>第622章第429條,所有於香港成立的公司均需進行年度法定審計。
稅務局亦要求公司連同經核數的財務報表提交利得稅報稅表。
為客戶提供已審核財務報告以配合法定審計及稅務要求。
特殊審計
為客戶提供度身訂做的審計服務如:
技術諮詢
就會計準則及其他相關事項提供諮詢意見及服務。