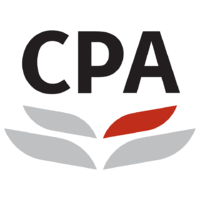 AMGL & Co.
Certified Public Accountants
創嘉會計師事務所
Abolition of Par Value of Shares
It is generally accepted that par value does not serve its original purpose of protecting creditors and shareholders, and in fact may even be misleading because the par value does not necessarily give an indication of the real value of the shares.
The new Companies Ordinance (Cap. 622) ("the new CO") adopts a mandatory system of no-par for all local companies with a share capital and retires the par value of shares.
The "no-par" regime has become effective upon commencement of the new CO on 3 March 2014.
All shares issued, before, on and after the commencement date of the new CO shall have no par value. The law has deemed all shares issued before the abolition to have no par value (section 135 of the new CO).
Share premium
With the abolition of par value, "share premium" no longer exists. There is a deeming provision in the new CO to provide for the amalgamation of the existing share capital amount with the amount in the company's share premium account (section 37 of Schedule 11 to the new CO).
Capital redemption reserve
On the commencement date of the new CO, any amount standing to the credit of the company's capital redemption reserve becomes part of the company's share capital (section 37 of Schedule 11 to the new CO).
Calls on partly paid shares
The liability of a shareholder for calls in respect of money remaining unpaid on shares issued before the commencement date of the new CO (whether on account of the nominal value of the shares or by way of premium) is not affected by the fact that the shares in question ceased to have a nominal value (section 39 of Schedule 11 to the new CO).
References in contracts and other documents to par or nominal value
The new CO contains transitional and deeming provisions relating to the move from par value shares to no-par value shares (sections 35 to 41 of Schedule 11). The provisions are intended to provide legislative safeguards to ensure that contractual rights defined by reference to par value and related concepts will not be affected by the abolition of par.
Nonetheless, individual companies may wish to review their particular situation to determine if they need to introduce specific changes to relevant company documents having regard to their own circumstances. The documents include the company's constitutional documents, contracts entered into by the company, trust deeds involving the company and share certificates issued by the company.
Memorandum of Association
Upon commencement of the new CO, the provisions in the Memorandum of Association of an existing company (deemed to be provisions in the Articles of Association after commencement of the new CO) relating to authorised share capital and par value of the shares are for all purposes to be regarded as deleted (section 98(4) of the new CO).
廢除股份面值
普遍的意見均認同,股份面值未能達到保障債權人和股東的原定目的,甚至有誤導之嫌,因為股份面值並不一定顯示股份的真正價值。
新《公司條例》(第622章) (下稱「新條例」) 制定所有本地有股本公司採用無面值制度,並廢除股份面值制度。
無面值股份制度已於2014年3月3日新條例生效時實施。
所有在新條例實施當日或前後發行的股份均沒有面值。新法例視所有在廢除面值制度前發行的股份為無面值(新條例第135條)。
股份溢價
隨著面值廢除,不會再有「股份溢價」。新條例內的推定條文,訂明公司現有的股本款額與在股份溢價帳的款額合併(新條例附表11第37條)。
資本贖回儲備
由新條例生效日期起,公司的資本贖回儲備的任何貸方結餘,會成為公司股本的一部分(新條例附表11第37條)。
部分繳付股款的股份的催繳
如有催繳就於新條例的生效日期前發行的股份的尚未繳付的款項作出,股東在該項催繳方面的法律責任(不論因股份面值的理由或作為溢價),均不受股份不再有面值所影響(新條例附表11第39條)。
在合約及其他文件內提述票面值或面值
新條例載有關於由有面值股份改為無面值股份制度的過渡性及推定條文(附表11第35至41條)。該等條文旨在提供法律保障,以確保藉提述面值或相關概念訂定的合約權利,不會因廢除面值制度而受到影響。
然而,個別公司仍可檢視本身的特別情況,以決定是否需要因應他們的情況,對公司的文件作出特定的修訂,該等文件包括公司的章程文件、公司訂定的合約、有關公司的信託契據以及公司所發行的股票等。
組織章程大綱及章程細則
新條例生效後,公司組織章程大綱(新條例生效後須視為組織章程細則)內有關法定資本及股份面值的條文,就所有目的而言,均須視為已被刪除(新條例第98(4)條)。
Source: http://www.cr.gov.hk/en/companies_ordinance/keychanges_nopar.htm