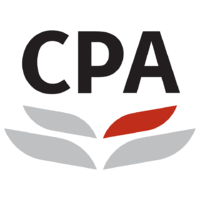 AMGL & Co.
Certified Public Accountants
創嘉會計師事務所
About us
MAK KA NI 麥嘉莉
MAK KA NI is a practising certified public accountant in Hong Kong with extensive experience in accounting, auditing and taxation.
She worked in difference accounting firms where she engaged in the audit assignments on a number of listed companies. She also has extensive experience in dealing with various business sectors: retailing, trading, property investment, investment holding, consultancy and non-profit making organizations.
​
麥嘉莉執業會計師乃香港會計師公會執業會計師,擁有豐富的會計、稅務及核數經驗,善於處理會計、核數及稅務方面的問題。
她曾於不同會計師事務所為上市公司進行審計工作。及曾處理來自不同行業之客戶,包括:零售、貿易、物業投資、投資控股、諮詢及非牟利組織等。
Qualifications:
BA (Hons) in Accountancy
Master of Finance (Investment Management)
Member of Hong Kong Institute of Certified Public Accountants
Practising Member of Hong Kong Institute of Certified Public Accountants
Member of Chartered Accountants Australia and New Zealand
Member of The Society of Chinese Accountants & Auditors
Member of The Association of Hong Kong Accountants
Fellow member of The Taxation Institute of Hong Kong
專業資格:
會計學(榮譽)工商管理學士
財務學碩士(投資管理)
香港會計師公會會員
香港會計師公會執業會計師
澳洲及新西蘭特許會計師公會會員
香港華人會計師公會會員
AHKA會員
香港稅務學會資深會員
George LAU
George LAU is the Tax Director of my business and specializes in providing tax and business advisory in Hong Kong and the Mainland China. George holds a Bachelor degree in Banking, Finance and Management from Loughborough University and a Master degree in Corporate Finance from The Polytechnic University of Hong Kong. He has extensive experience in providing tax advisory services on both corporate and individual tax, tax audit and investigation, etc.
Qualifications:
Bsc Banking, Finance and Management
Master of Corporate Finance
Member of The Association of Chartered Certified Accountants
Committee member of Hong Kong Chashan Residents Association
Life Member of The Federation of the Hong Kong Polytechnic University Alumni Associations
Life Member of The Accounting and Finance Graduates Association
of The Hong Kong Polytechnic University Limited
專業資格:
銀行、金融及管理學學士
企業金融學碩士
特許公認會計師公會會員
香港茶山同鄉聯誼會稽查部主任
香港理工大學校友會聯會終身會員
會駿會有限公司終身會員