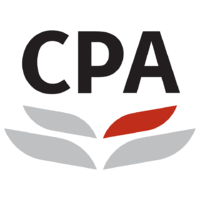 AMGL & Co.
Certified Public Accountants
創嘉會計師事務所
Business Review Disclosure
The new Companies Ordinance (Cap 622) requires certain public companies and companies not qualified for simplified reporting to prepare a more comprehensive directors' report which includes a business review.
Section 388 of the new CO states the directors' duty to prepare a directors' report that, amongst other matters, complies with Schedule 5 to the new CO.
Schedule 5 to the new CO sets out the minimum contents of the business review. The business review is an analytical and forward-looking review of the company or group that provides information about the development, performance and position of the business of the company or group. Section 388 and the requirement to prepare a business review apply to financial years beginning on or after 3 March 2014.
A business review under the NCO is not only a historical fair review of the business of a company or group (as the case may be), it also covers important events that have occurred from the end of the financial year to the date of the directors' report. In addition, it is a forward-looking review that indicates the 'likely future development' of the business.
It should be noted that Section 388(6) states that a director of a company who fails to take all reasonable steps to secure compliance with the requirement to prepare a business review commits an offence and is liable to a fine of HK$150,000. In addition, Section 388(7) states that if a director wilfully fails to take such reasonable steps to secure the compliance, the director is liable to a fine of HK$150,000 and to imprisonment for six months. Therefore, it is imperative that directors plan in advance and take action to ensure full compliance with this requirement.
Source: http://csj.hkics.org.hk/2015/03/business-review-disclosure-under-the-new-companies-ordinance/