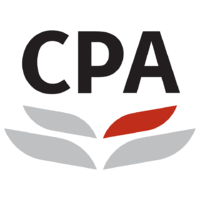 AMGL & Co.
Certified Public Accountants
創嘉會計師事務所
Automatic Exchange of Financial Account Information
​
The Inland Revenue (Amendment) (No. 3) Ordinance 2016 was published in the Gazette on 30 June 2016 and comes into immediate effect.
Under the automatic exchange of financial account information (AEOI) standard, a financial institution (FI) is required to identify financial accounts held by tax residents of reportable jurisdictions in accordance with due diligence procedures. FIs are required to collect the reportable information of these accounts and furnish such information to the Inland Revenue Department. The Department will exchange the information with the tax authorities of the AEOI partner jurisdictions on an annual basis.
"Tax residents of reportable jurisdictions" refer to those who are liable to tax by reason of residence in the jurisdictions with which Hong Kong has entered into an AEOI arrangement. In general, whether or not an individual is a tax resident of a jurisdiction is determined by having regard to the person's physical presence or stay in a place (e.g. whether over 183 days within a tax year) or, in the case of a company, the place of incorporation or where the central management and control of the entity lies.
Unless an account holder is a tax resident of another jurisdiction which has signed AEOI agreement with Hong Kong, FIs in Hong Kong do not need to report the information of such account to the Department. FIs may request account holders to provide self-certifications on their personal information including tax residence, so as to enable FIs to identify those accounts which should be reported under the AEOI regime. To facilitate the checking of tax residency by account holders, the Organisation for Economic Cooperation and Development has established a portal which provides information on tax residency rules in jurisdictions which have committed to implementing AEOI. The website address is as follows:
http://www.oecd.org/tax/automatic-exchange/crs-implementation-and-assistance/tax-residency/#d.en.347760
​
​
​